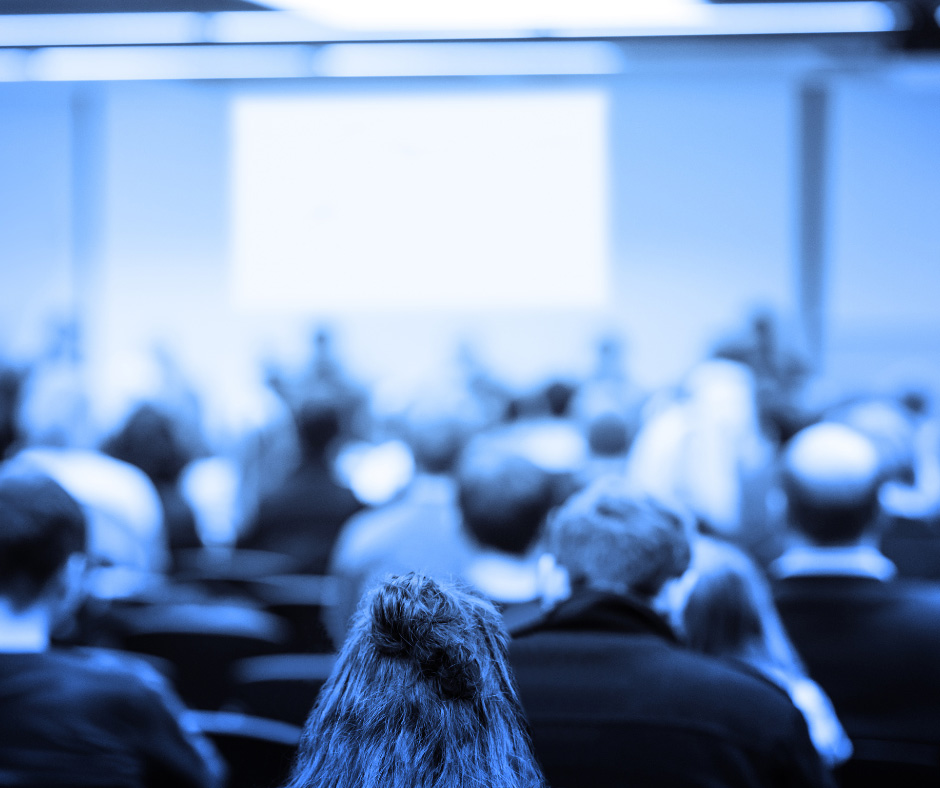 October and November always seem to be among the busiest seasons of the year, even as "seasonal" sales begin to decline. (Then again, thankfully, there's not a whole lot of "seasonality" here in Florida!). You've probably seen that our own Aaron Davis and Mike LaRosa have been busy sharing their thoughts with a number of respected trade publications. Aaron spoke with The Title Report not long ago about the exploding insurance crisis in Florida while Mike was approached by Housing Wire in October to discuss one of the hottest topics there is right now—affiliated arrangements.
And then, of course, there's conference season, and this year was no less busy than ever. Aaron and Mike have both made the rounds speaking on affiliated arrangements this year, thanks to RESPRO and ALTA.  In fact, Aaron also spoke on digital closings at ALTA ONE. We've also attended several shows too, and hope to see everyone at the FLTA Annual or Premier One's TitleCON in November. Our own Amy Gregory will be presenting at FLTA and Andrea Somers will be discussing cyber insurance at TitleCON, so come hear what they have to share if you can!
Speaking of ABAs and joint ventures, expect a new video series from Aaron and Mike any time now. They'll take a dive into the elements of building an ABA (or non-ABA operation) that don't get talked about too often. We'll keep you updated as to the launch of that series right here.
It's conference season again!
As busy as we've been, it's always great to take a breath and take in the annual industry gatherings, where the content, exhibit halls and cocktail hour conversations give us all a little perspective on what's going on in our space.
Several members of the FAN leadership team headed out to Colorado Springs this October to take in ALTA ONE. In addition to being a spectacular venue, the trip was a great opportunity to network and share insights. You didn't have to be there to know that building affiliated arrangements is one of the hottest topics in the industry right now, but we can confirm it remains hot and may get even hotter! Remember, title revenue can be captured in many ways, and although ABAs are certainly one approach, they're not always or automatically the best approach.
We're seeing a lot more interest in capturing revenue—anywhere, everywhere—as rates remain high as well. Aaron and Mike, in their Closingsuite.com roles, have been hearing from quite a few agents across the country seeking ways to enter new geographic markets or partner with lenders, builders and REALTORS to build new operations. That was true at the ALTA show as well.
Much like last year's event, we can't say that the attitude in the proverbial room was rosy. But many were guardedly optimistic that we've at least bottomed out when it comes to rates and order volume. By some accounts, the magic "turnaround" date will be sometime in April or May, 2024, but, by now, we know better than to make assumptions. Instead, we were impressed by the focus on building partnerships and optimizing processes to help ride out the current downturn. The Broadmoor is a great resort destination, but the folks we talked to were all business.
That's a great approach to take these days.
Remember, we're happy to help you consider your options—maybe even offer some you hadn't thought of previously—if you're seeking to grow your footprint or open a new title operation. That goes for title agents, real estate brokerages or teams, lenders or builders. Just drop us a note and let's talk.